We Are The Best At What We Do And That Makes Us Elite.
Pioneering Trailer Space Sharing In The Transportation Industry Since 1996
We Are The Best Of The Best
We play no games when it comes to trucking. It is our livelihood and we are damn good at it too. Many of us are 2nd and 3rd generation truckers. We are elite and pride ourselves in being the best of what's out there.
Kaiser is not for everyone.... oh no... We are looking for people who enjoy a challenge.... Who are money motivated... Who want to become apart of our tight-knit culture. Applicants looking for a cookie cutter job that looks the same every day are not a good fit for Kaiser.
Our founder dreamed of building a company on the principles that he was raised with; hard work, dedication, fairness, honesty, and trust. This foundation has been intertwined into the moral fiber of Kaiser, which has flourished and ground into a high-end freight hauler with an impeccable image across the county.
Chris started with us a little over a year ago and will make 6 figures this year. He easily has one of the nicest trucks on the road.
At Kaiser, we care about every aspect of our drivers lives. If you put in work for Kaiser, Kaiser will put in work for you. We have our drivers backs. Plain and simple. No questions about it.
We love being the best! The top 1%. We work hard and never settle for anything less than top-notch service.
Our recruiters will not blow a load of smoke your way...they tell you exactly how it is. No sugar coating here. You will know exactly what to expect.
We promote a close atmosphere between drivers and support staff. We're not your typical flatbed company. Our Drivers earn between $78,000 - $110,000 per year and get to drive 2020 or NEWER long nose 389 Peterbilts. You are also able to choose between a manual and automatic. If you're looking for a driving challenge apply below today!!
Driver Hiring Map....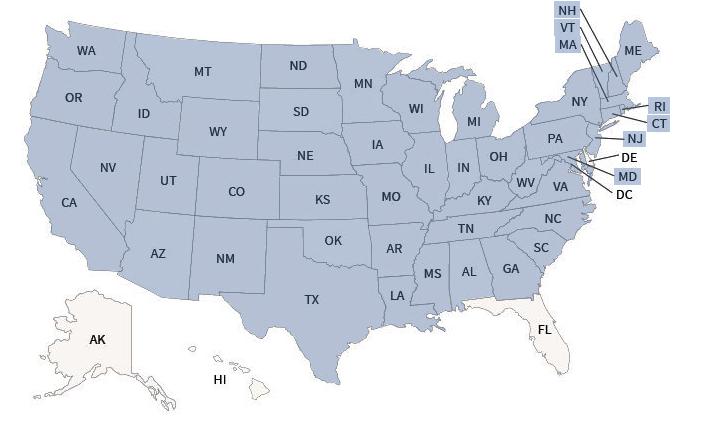 Qualifications...
Hold a Valid Class A CDL
Be at Least 23 Years of Age
Have at least 6 months open-deck (step-deck, double-drop or flatbed), 1 year long haul experience, and 2 years CDL-A.
Willing to Stay out 3+ Weeks and be Dispatched Coast to Coast
Ability to Tarp in All Weather Conditions
Willing to Drive a 2020 or NEWER 389 Peterbilt
Kaiser Transport, Inc. is an equal opportunity employer committed to providing a workplace free from unlawful discrimination. It is the policy of the company to base all employment decisions on factors unrelated to an individual's race, creed, religion,national origin, age, disability or any other category protected by state or federal laws. Employment at Kaiser Transport, Inc. will be considered "at-will" in nature, meaning that it is for no specific duration and can be terminated at the will of the company or the employee at any time, for any reason, except as prohibited by statute or public policy.